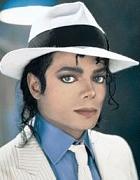 Share Your Memories of Michael Here...

This is a place where his fans can share their love for Michael and his family, share their memories, stories and thoughts of Michael, your concert experiences, and if you were blessed enough to have met him, to share your experiences with that as well.

Please be respectful in your comments and have respect for Michael and his family.

We will try to include as many comments as possible on this website honoring Michael.   We may not always be able to publish each entry.  Considerations include the entries being respectful memories or thoughts on Michael and the things you share need to be appropriate to the positive message of this website.  Please keep in mind the fact that his family and children are viewing this site.

Please leave your comments below and when done, click "submit"

"Cry" by Michael Jackson off the "Invincible" album


Thank you for submitting your memories.

We appreciate your help in honoring Michael.